Dian Brouwer
Dian advises and represents companies, institutions and individuals involved as defendants, witnesses or victims in white collar cases. His experience ranges from high profile fraud cases, national and international corruption cases, health & safety investigations to insider trading. He assists companies and institutions in conducting internal investigations into fraud or corruption concerns and advises on bribery and corruption compliance issues.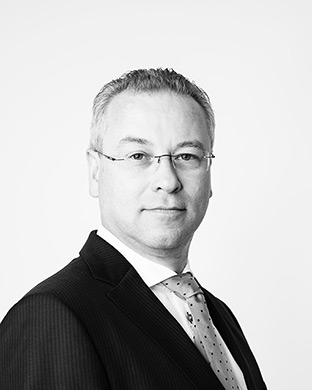 Brouwer is endowed professor in Criminal Defence at Maastricht University. He is recognised in all international directories (Legal 500, Who's Who, Best Lawyers) as a leading specialist in the Netherlands for white collar and business crime defence.
Dian graduated in 1993 from the University of Groningen with degrees in Criminal Law and Company Law. He then worked as a lecturer and researcher at the same university. After completing his doctorate in 1999, he joined a criminal defence boutique in The Hague. In 2006 he joined CMS, where he led the corporate criminal defence team. He started Solitt in 2016.
Dian is a member of the Advisory Committee on Criminal Law and Procedure of the Dutch Bar, of the Dutch Association of Criminal Defence Attorneys (NVSA) and of the Advisory Board of the European Criminal Bar Association (ECBA). He is a member of the Ministry of Justice's Advisory Committee on the modernisation of the Dutch Code of Criminal Procedure. In the years 2010 through 2015 he was one of the founders and the first chairman of the Association of Supreme Court Advocates in Criminal Cases (VCAS).
He lectures and publishes regularly.